Compete & Innovation platform
Openitio technology does not just help banks comply with Open Banking and Open Finance publishing requirements in an easy and fast manner. Our compete platform allows banks to take advantage of Open Banking in a similar way to a fintech by consuming APIs published by other banks, and use these for competitive differntiation.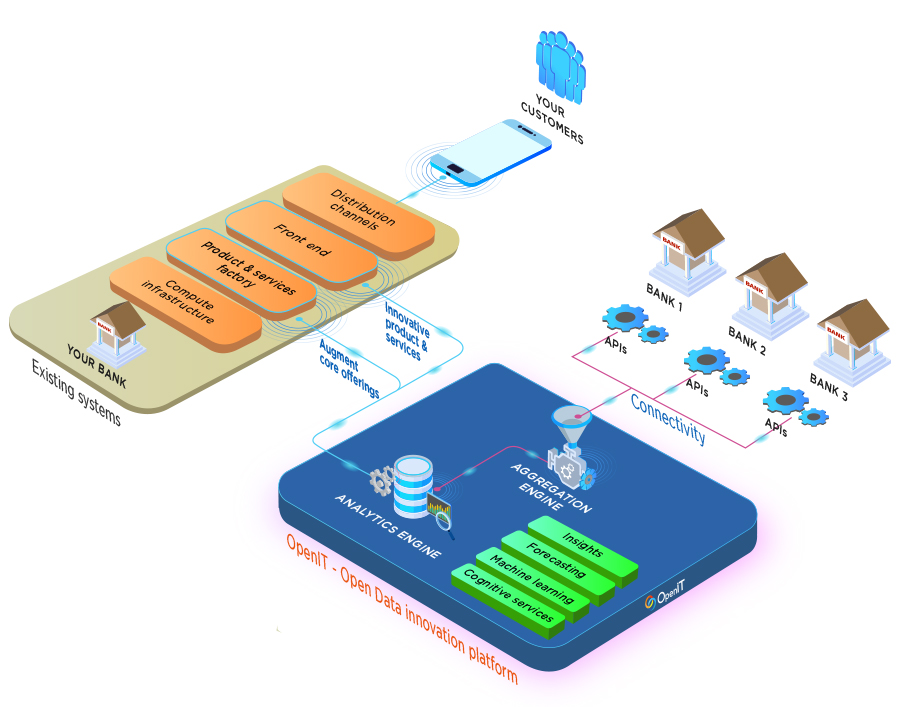 Our cloud-native compete platform, allows banks to fast-track the development of fintech-type mobile-only and branch-less propositions by leveraging ready-made connectivity to banks and TSPs globally for aggregated and 360o customer views and insights.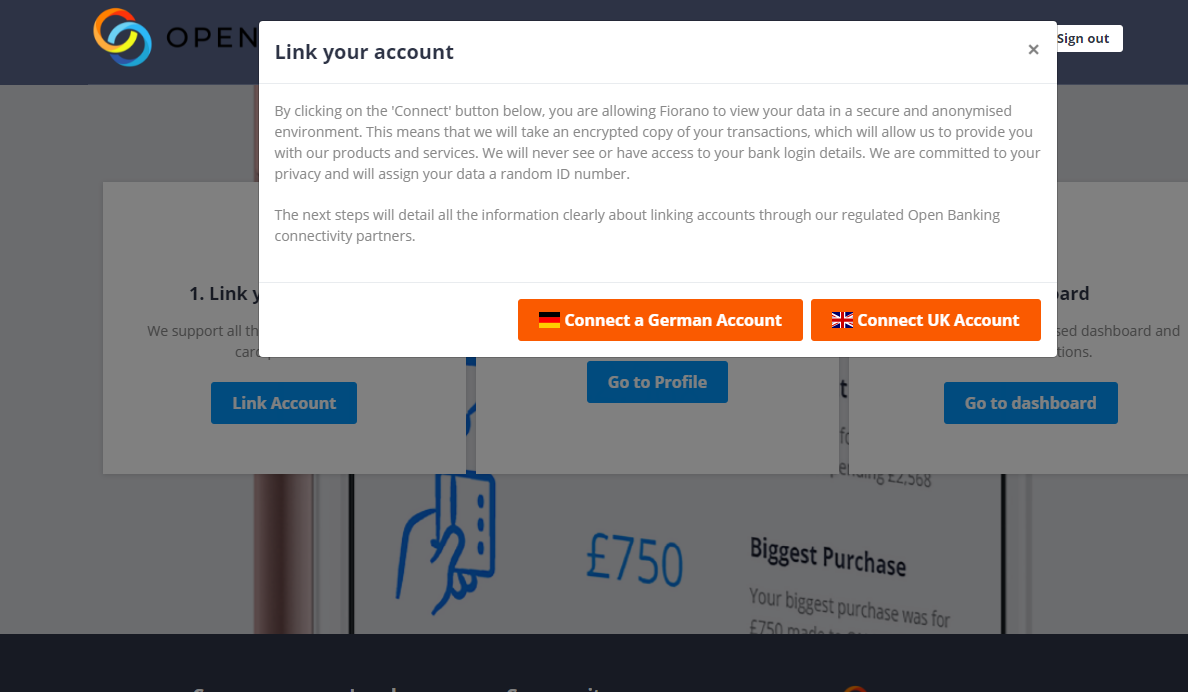 Once connected and consented, our platform takes care of ingesting and storing data in our cloud-enabled data-lake, from where out-of-the-box insights and analytics are delivered on areas supporting customers finanical well-being, such as income analysis, expenditure analysis etc.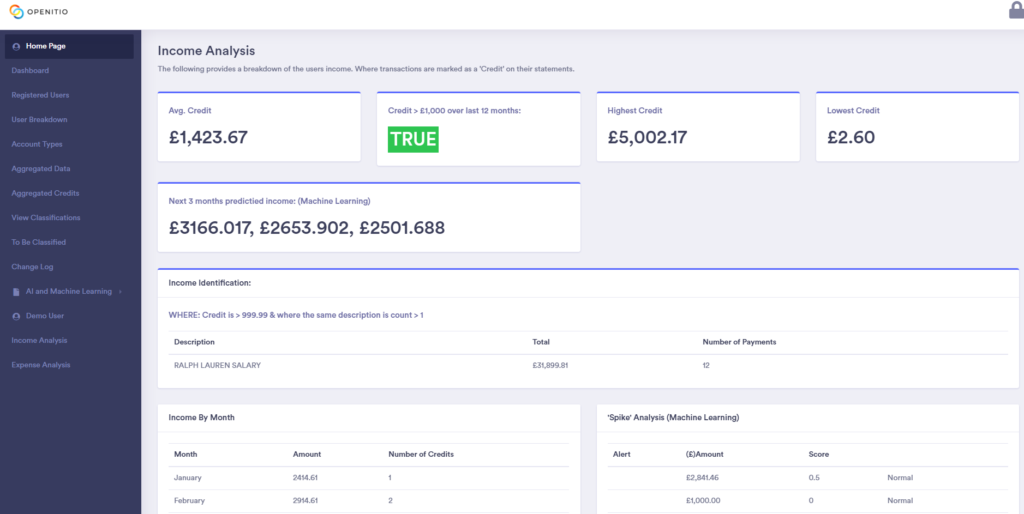 In addition to the following insights and reports that are delivered out of the box, our compete platform allows bank development, BI, Insights and Product innovation teams to easily plug-into and