Fast compliance
The OpenIT identity platform is designed to deliver FAPI for Open Banking & Open Finance, working along-side your existing API environment (Fiorano / Google / IBM / Red Hat / Mulesoft / WSO2 / Axway / Software AG / TIBCO / Sensedia / Torry Harris / Kong / others). For financial institutions that are not API ready, our identity platform can be deployed along-with powerful and pre-validated 3rd party integration and API Management tools that connect direct to core-banking or legacy back-office environments.
OpenIT identity platform co-exisiting with your existing API management platform and gateways.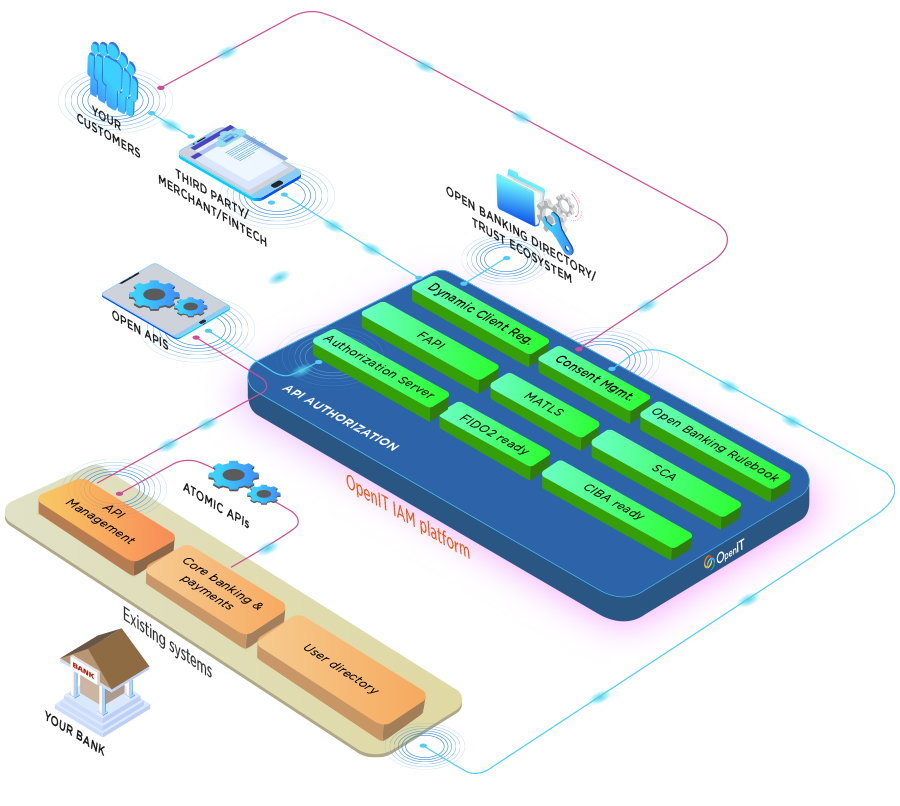 Not API ready? Dont worry !
OpenIT identity platform in a legacy core-banking environment, with API Management and Core Banking integration provided by 3rd party, pre-integrated components: